Be Strong Families workshops, trainings, and technical assistance go beyond traditional child- and family-service models.
Our curricula are always strengths-based, family-centered, and trauma-informed. We aim to strengthen both staff and parents from the inside out, and promote the parallel process essential to effective work with families.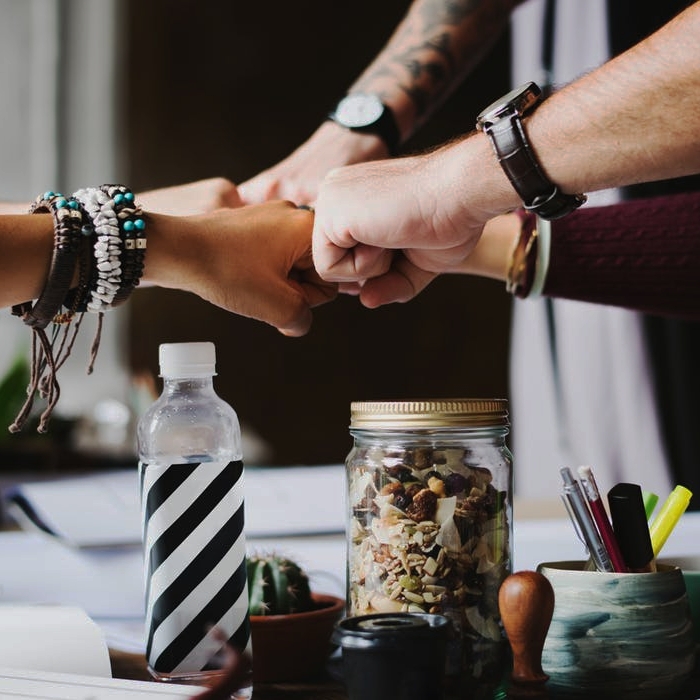 Be Strong Families Parent CAFÉS
BE STRONG FAMILIES IS INTERNATIONALLY KNOWN AS AN INNOVATOR IN USING STRUCTURED, SMALL GROUP CONVERSATIONs CALLED CAFÉS TO FACILITATE TRANSFORMATION AND HEALING WITHIN FAMILIES. THIS PEER-TO-PEER LEARNING PROCESS HAS FAMILIES WORKING TOGETHER TO GROW STRONGER.
Parent Cafés / Dad Cafés
Our first sets of Cafés (Parent Cafés and Dad Cafés) deal with parenting and use questions based on the Strengthening Families Protective Factors™, a nationally recognized, research-based framework for keeping children safe and families strong. Due to the success of the Parent Cafés and Dad Cafés, Be Strong Families has developed and adapted the Café structure for other transformative conversations.
A More Perfect Union Parent Cafés
These Cafés occur at the nexus of social justice and parenting, allowing parents to explore the broader context for parenting in a complicated and often unjust world. Organized around the Strengthening Families™ Protective Factors, the cafés mobilize shared civic values of peace, freedom, prosperity, safety, justice, and healing to assist parents in talking to their children about difficult issues and brainstorming how to keep their families safe. Specific issues addressed include mass incarceration and policing, bullying and stereotypes, immigration, LGBTQ issues, religious discrimination such as anti-Semitism and Islamophobia, housing rights, gender equality and feminism, and disability.
Vitality Cafés
These Cafés strengthen families by enhancing parents' wellness. Participants transform and elevate their well-being by exploring questions about their Mental, Spiritual, Financial, Physical, Environmental, and Social Vitalities.
#WoWTalk Cafés
#WoWTalk (Words of Wisdom) Cafés are Be Strong Families' Café process for youth and young adults to empower, inform and energize their journey to adulthood. #WoWTalk Cafés are delivered in a series of five 90-minute events, one on each Youth Thrive™ Protective/Promotive Factor. This Café process was developed with youth and young adults, for youth and young adults, and aligns with conversational patterns and expectations of teens and twenty-somethings.
PARENT ENGAGEMENT WORKSHOPS
The following offerings are specifically geared to enhance the parent and service provider relationship. Through experiential exercises and interactive discussion, participants learn how to use empowered engagement to work together better with the parents they serve.
WAKE UP! TO YOUR POTENTIAL
Be Strong Families has developed its own personal and professional development system, an energy-based leadership training to develop individuals' capacity to lead in their own lives, with their families, and in their own communities. This personal development system is a multi-disciplinary integral synthesis: it is grounded in tenets of positive and humanistic psychology and life-coaching strategies, while also incorporating techniques of cognitive behavioral therapy and Eastern philosophy.
FOR CHILD WELFARE AUDIENCES
Be Strong Families works in partnership with child-welfare systems to bolster their family-centered, strengths-based, trauma-informed services for children and families. All Be Strong Families offerings are available in a customized form for child welfare-involved youth, parents, and professionals. The ultimate goals behind knowledge and skill building in child-welfare specific workshops are to strengthen families, facilitate permanency, especially through family reunification, keep foster care placements stable, and effectively prepare youth and young adults for successful emancipation.
STRENGTHENING FAMILIES™ PROTECTIVE FACTORS AND YOUTH THRIVE™ WORKSHOPS
The Strengthening Families™ Protective Factors framework and the Youth Thrive™ Protective and Promotive Factors Framework were both developed by the Center for the Study of Social Policy in Washington, DC as research-informed approaches to helping children, youth, and families thrive.
Technical Assistance
Implementation science and common sense tell us that programs have a higher chance of success when they are supported and followed up with technical assistance. As part of our services, we work with our partners to help apply the knowledge gleaned from our trainings and workshops to real-life circumstances. We coach stakeholders, identify growth areas, and assist with solutions as challenges unfold. Our shoulder-to-shoulder approach allows us to create opportunities for apprenticeship learning, while also championing the process of skill development. This additional support helps our partners reach their objectives by helping them be better equipped to withstand challenges and work better together. Contact Us to Learn More →